THE BEST 7: THE BEST NUMBER 7 IN FOOTBALL HISTORY


Hello folks
Today May 19, 2020 some activities have resumed in some countries. Many of us are still confined in Europe and the World. Hopefully, this will be over soon, we are close to all the families who have lost loved ones.
In Retrofootball®, wanting to inspire people by reviving the legends of football, we propose a new tournament related to football, in particular, that of the past, which makes these days a little more bearable.
So, after choosing the best number 10 and best number 9 in the history of football, we decided to choose the best football player for each shirt number from 1 to 11. Are you in?
This new competition is "The Best 7".
For many it is the most magical number in football. Many kids grow up dreaming of wearing the number 9 or 10, but the charm of 7 has few equals.
Usually chose by a wide player, in the last two or three decades the number has also been adopted by a number of more central forward players. It represents a real symbol in clubs like Manchester United or Real Madrid.
Running free on the field, on that side band, leaving powerless opponents behind thanks to technique and speed, and perhaps even the instinct for the goal.
For The Best 7 Championship we have pre-selected players who had the only requirement to have worn the number 7 jersey in their career, with the clubs or with the national team. Therefore, we want to choose the best 7 in the history of football based on the #retrofootballers criteria and have fun while we try to snatch a smile from you, why not, some healthy competition in these times without football played.
We invite you to participate in The Best 7 Championship; a special tournament that will be played on our Instagram (@retrofootball.eu). For this we need your participation and collaboration. ⚽
It's a tournament between 16 legends of football history. You will have to vote for your favorite players at each round, until the final on Sunday 24th May.
TABLE OF THE TOURNAMENT:
Let's start the competition with the round of 16. We leave you below the table so you can see the games that will be played starting tomorrow, Thursday 21 May at 14:00. We are looking for the best number 7 in football history and you can choose the winner.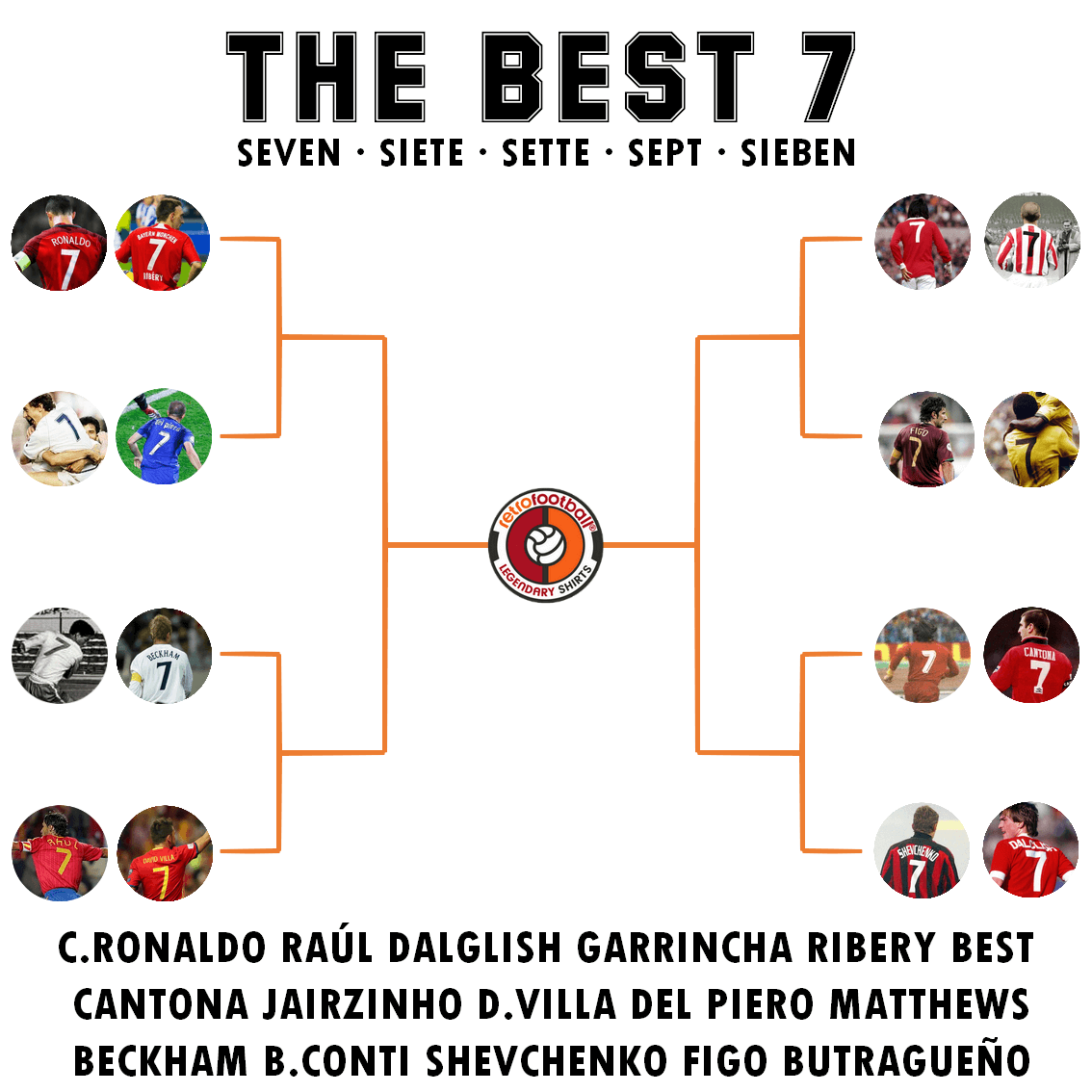 ROUND OF 16:
From tomorrow, we will have one round per day. Starting with the Round of 16, then moving on to Quarter, Semi and Final:
- Cristiano Ronaldo vs Ribery
- Butragueño vs Del Piero
- George Best vs Stanley Matthews
- Jairzinho vs Figo
- David Beckham vs Garrincha
- David Villa vs Raúl
- Eric Cantona vs Bruno Conti
- Kenny Dalglish vs Shevchenko
The most voted player for each game will pass to next phase. For example, in the first duel CR7 and Ribery face each other, you can vote for your favorite through our Instagram Stories.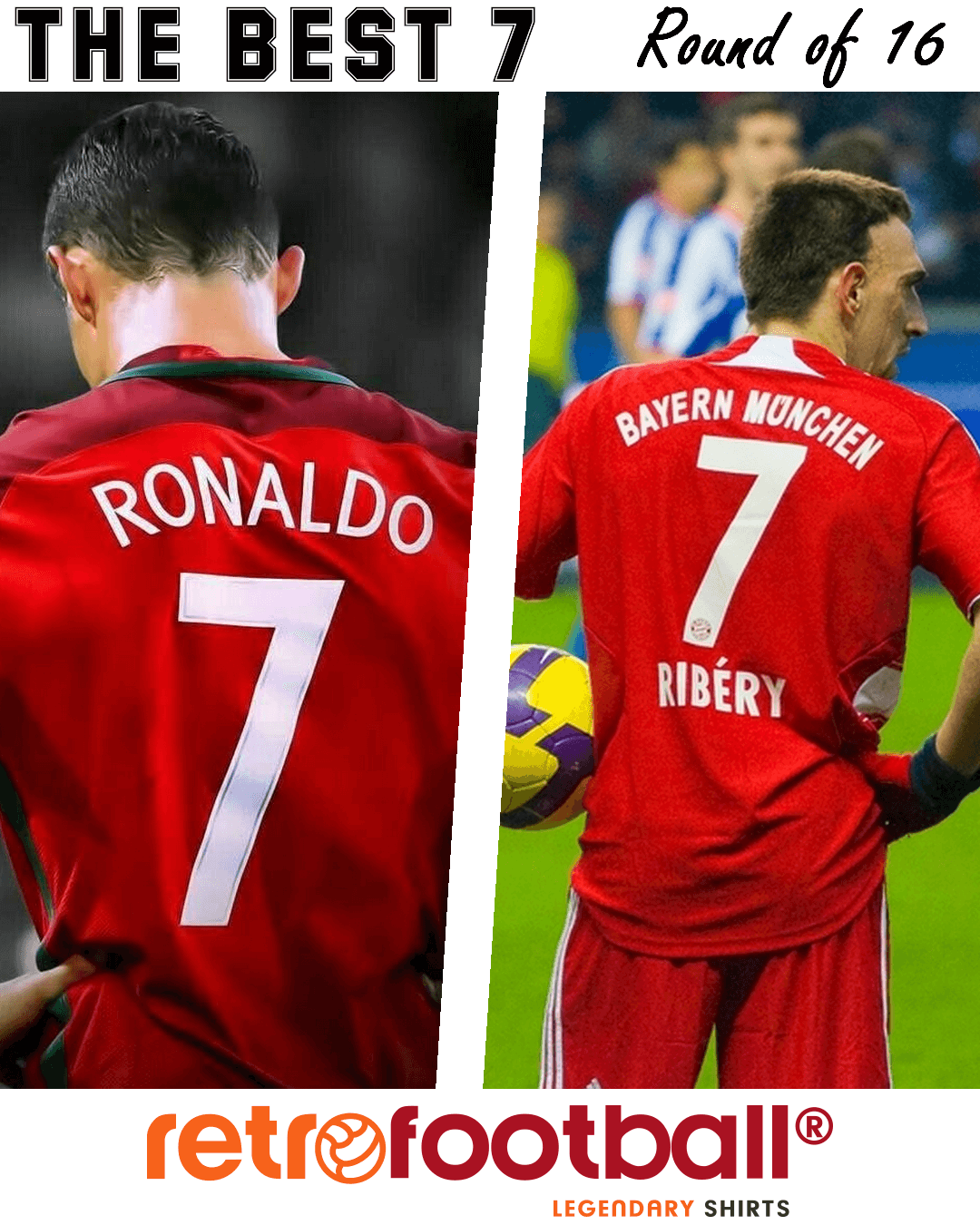 It starts on Thursday, May 21st at 14:00 Good luck and may the best number seven in the history of football win!