The best time of the year has arrived! The great period to buy Christmas gifts for our loved ones.

What gift to give to a man who is a football team supporter? Perhaps a touching and unique present, a gift forever.

At Retrofootball®, we want to help you find the perfect Christmas present!

Save yourself hours of Internet research or hours visiting the High Streets.

We help you! Our vintage football jerseys are an exciting journey through time for all who receive them as gifts.

Here we have put together a list of football gift ideas for Christmas 2020.

Present ideas for a football fan or footballer.

This year you will be the best Father Christmas ! Prepare a nice surprise and you will see your friends and family happy.

Make a unique and original gift to your loved ones.
What should I give for Christmas ? : Vintage football
5 retro football gift ideas.
1. Liverpool vintage jersey

Liverpool jersey of the year 2000

Liverpool football fans love their Reds shirts !

Liverpool's football culture is loved and envied by all football fans around the world.

In the Official collection of vintage Liverpool shirts you can find some nice surprises. A retro Liverpool jersey is the perfect gift for a Red football fan.

As it is sung at Anfield "You will never walk alone", your loved ones will always feel accompanied with these awesome shirts, the perfect football gift for your friend, your boyfriend, your dad, or your child.

And if you were a supporter of another English team, of course we have also the best uncommen gifts for men ;-) high quality old football shirts that were used throughout the 60's,70's and 80's from the best teams of the Premier League. Tottenham Hotspur, Leeds, Aston Vila, Arsenal, Manchester City, Chelsea and many more.

Your loved one will be touched reviving the football legends.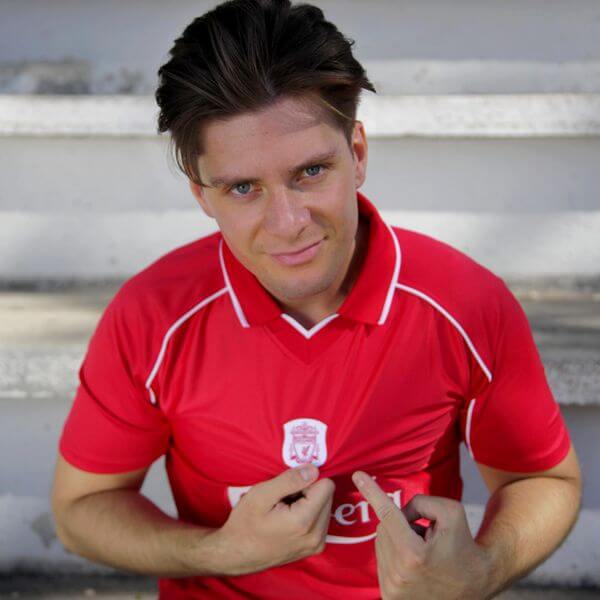 2. A shirt from the Captain Tsubasa football series

Tsubasa Oozora, Genzo Wakabayashi or Kojiro Hyuga?
All of us born between the 70s and 90s remember this animated series. Tsubasa Oozora could pierce the net with his shots! Genzo Wakabayashi, an exceptional goalkeeper, had never conceded a goal before meeting Tsubasa on the playing field! And how strong Kojiro Hyuga was!

Fantastic memories that make us think nostalgically of our childhood when we went to the countryside to emulate the actions of our favorite characters.

Captain Tsubasa's New Team t-shirts or Kojiro Hyuga (Mark Lenders)' Muppet t-shirts are an original football gift that will wow your loved ones.

The perfect gift for a football-loving dad and son. Give Genzō Wakabayashi's T-shirt to the father and Tsubasa's shirt to the boy as a present. With friends or family, laughter will be guaranteed.

guradas.



It really is a special gift idea!
With this present you will please a football fan.

Perfect for decorating the living room or a room with an authentic football touch. You can also use it to play!

It is an original gift for male football supporters. A Christmas present that will surprise your husband, your boyfriend, your dad or your brother !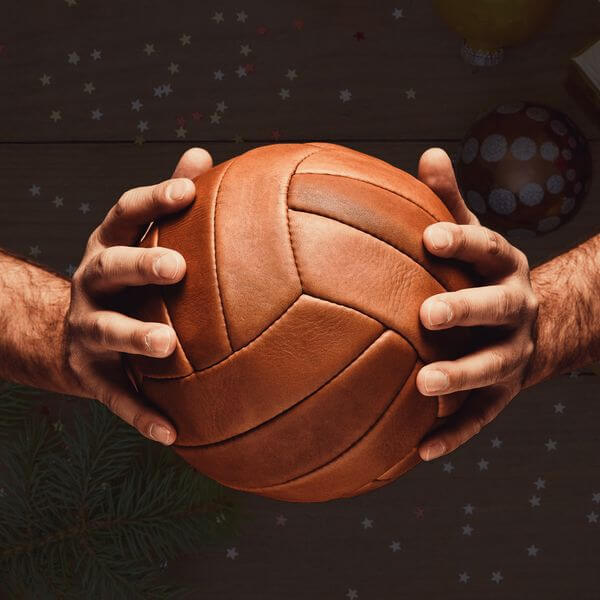 4. A vintage rugby jersey:
England retro Rugby shirt 1910


Do you want to give a gift to a rugby fan? If you want to give a rugby present, our retro rugby polo shirts are the perfect gift.

The stylish England 1910 polo shirt is without doubt one of the best gifts for a rugby fanatic.

Black, 100% thick cotton, a white shirt that faithfully reproduces the original model of 1910, with a great larger rose than in current models. Revive the first tournament of the Five Nations disputed in 1910. We also have the best rugby national team's shirt, including of course the All Blacks polo team shirt that was used when the New-Zealand team traveled Europe and America, earning the nickname "The Invincibles".

It's the perfect gift for an avid rugby player, a chic gift for the special one.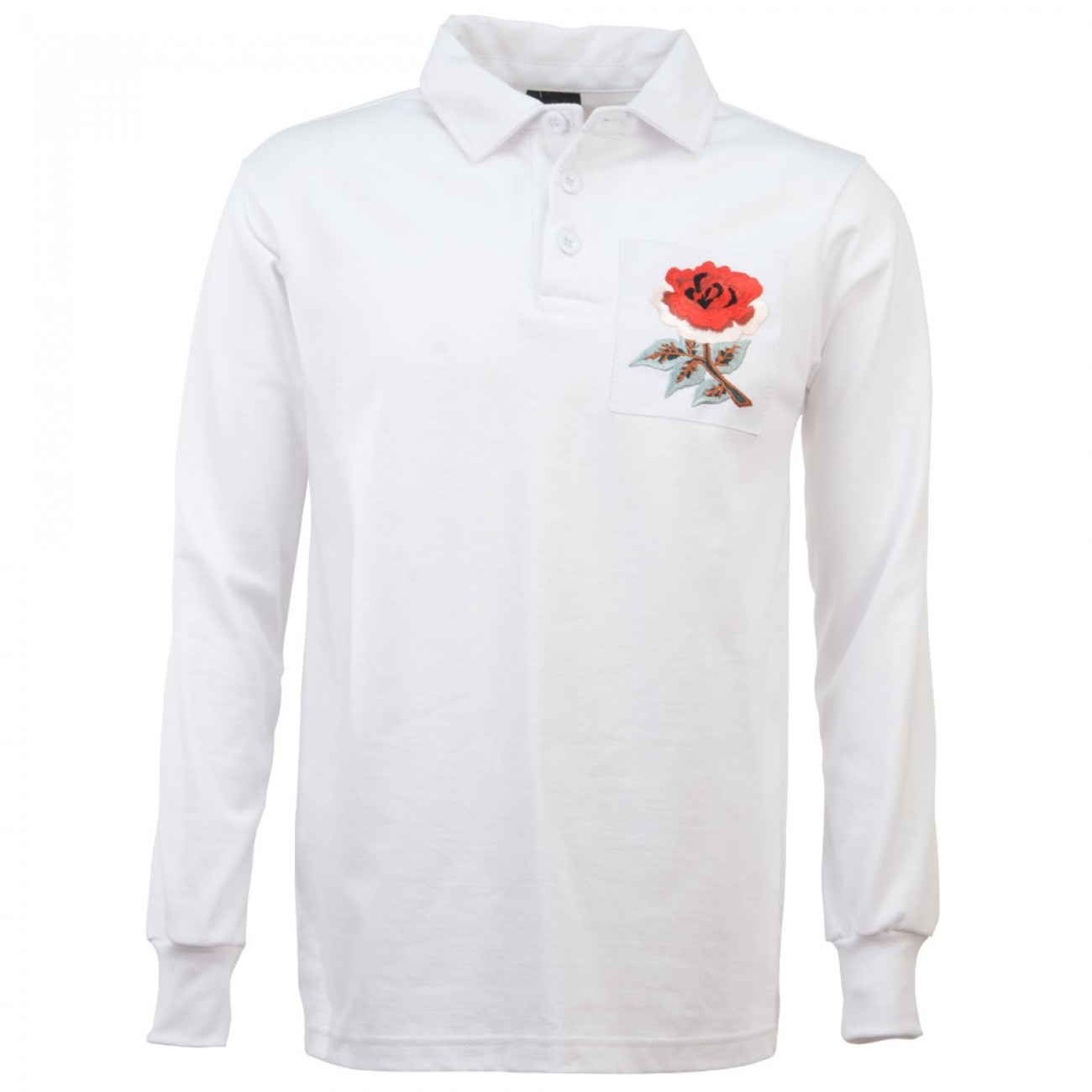 5. England Retro Shirt 1966
A legendary football jersey from the English team
If the person to whom you wish to give the gift is an English football fan, the ideal gift is one of England's retro jerseys: "The Three Lions" jersey from 66s, a jersey that testifies England's first ever FIFA World Cup title in 1966 with incredible players; stars like Sir Bobby Charlton, Roger Hunt, Geoff Hurst, Bobby Moore wore this shirt.

The vintage jerseys of the England national football team are high quality replicas. Surprise that special someone with a unique football gift. An original present for life.
BONUBONUS: The Retrofootball® E-gift card


Choosing a soccer jersey for others can be difficult! If you prefer your loved one to choose their retro jersey or vintage jacket, send them our Retrofootball® gift card.

Our gift cards cover amounts from € 50 to € 250. Our gift cards are sent by e-mail to the recipient of the gift and all the check-out steps are detailed.

Buy a Christmas present in less than 5 minutes!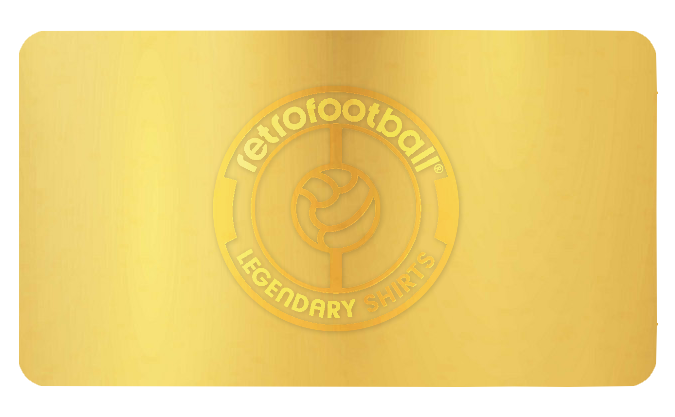 Give a present that will touch the hearts of your loved ones, the best idea: a great retro football jersey. Men love soccer and reliving the legends of the beautiful game will make them feel very special.