Helps us select the best number 11 in football history:

We continue with the challenge of constructing with your help the best football team in history. To do this, we have drawn up a list of legendary players based on the number they have worn throughout their football career.

This time we focus on number 11. For those of us who started playing a few years ago, eleven was the number playing on the far left of the attacking team. Those players who ran the band in speed to kick the ball with the left leg. They were generally thin and fast players, with good dribbling and difficult to capture in long runs.

Help us select the best number 11 in football history. Eleven, a mythical number, full of symbolism. 11 players play soccer and traditionally number 11 closed the lineup. Great football legends have worn this number and we want to choose the best to configure our best 11 in the history of football. Thanks for helping us #Retrofootballers.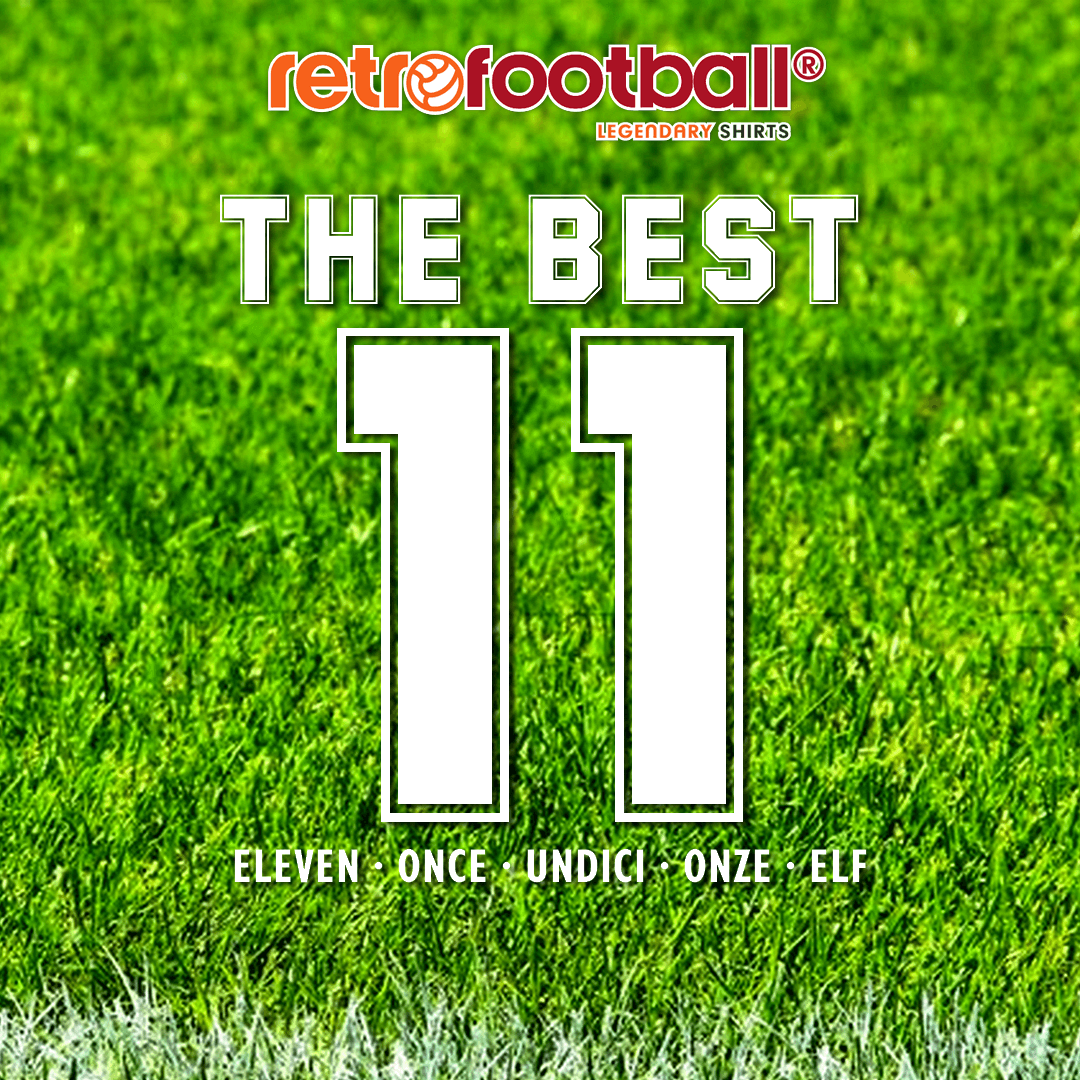 The mechanics of the contest will be simple: we have drawn up a pre-selection of 16 players (round of 16) who have worn number 11 in their career with the national team or with their club. These soccer legends will face individual duels to continue advancing in the tournament table. You can vote in the "stories" of the retrofootball instagram account (link). The tournament starts on Thursday, June 4 at 2:00 p.m., among all the participants we will raffle a vintage football shirt from retrofootball®'s collection.

COMPETITION TABLE:

Below we present the tournament table for our Best Nº # 11. You will find in the draw players of the amazing quality like Francisco Gento, the "galerna of the north" (with 6 European Cups under his belt), Karl-Heinz Rummenigge (the good one) or that mythical cartoon player named Romario. We leave you below the table of duels for the tournament. We are looking for the best number 11 in the history of football and you are going to decide who wins.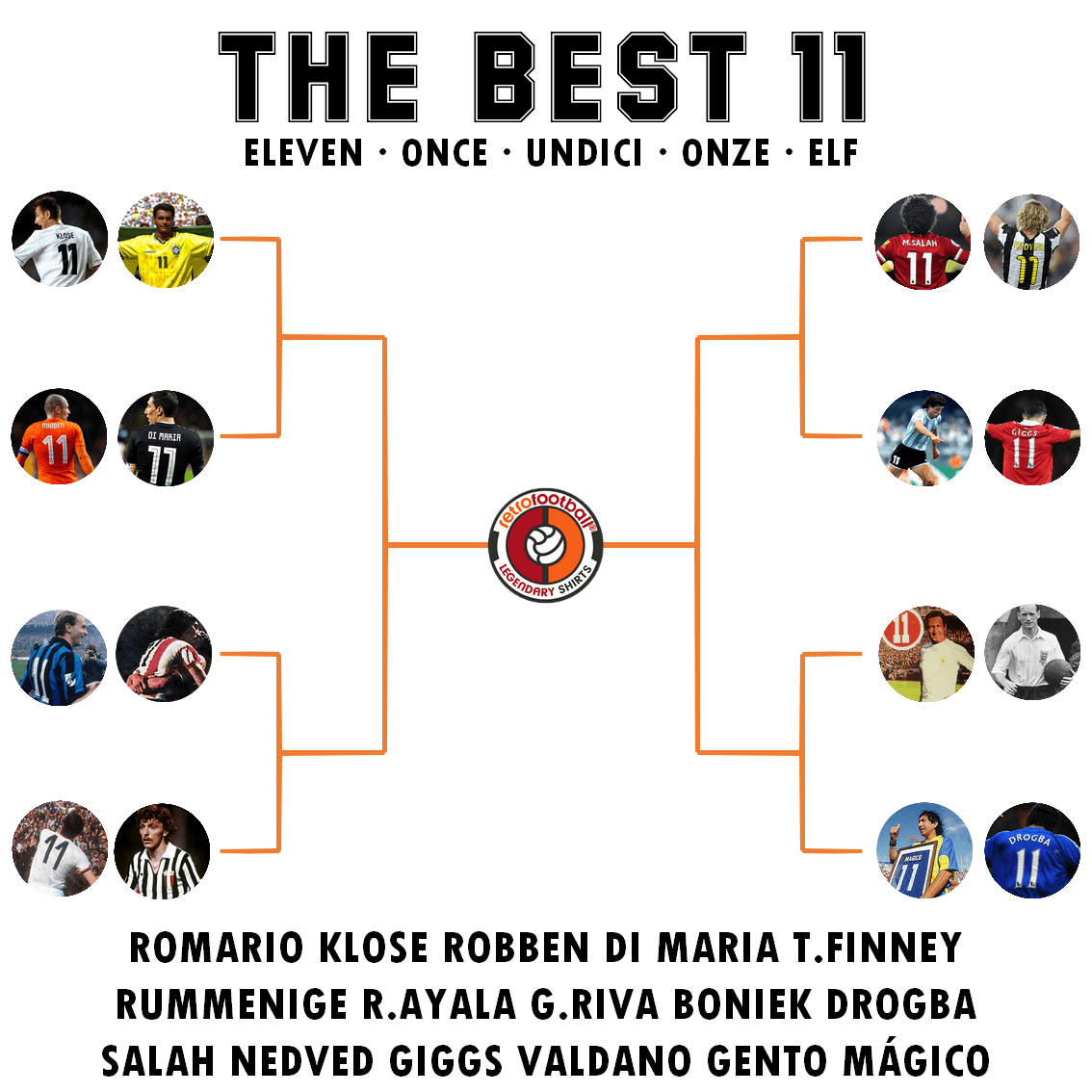 ROUND OF 16 MATCHES:

Every day we will have a round with its corresponding duels. We will start with the Round of 16, continuing with the Quarterfinals, the Semifinals and the grand Final.

The Round of 16 will begin on Thursday at 2:00 pm with these duels:

- Romario vs Klose
- Robben vs Di Maria
- Rummenigge vs Ratón Ayala
- Gigi Riva vs Boniek
- Salah vs Nedved
- Valdano vs. Giggs
- Gento vs. Tom Finney
- Mágico Gonzalez vs Drogba
The most voted player in each match will go through. For example, on Thursday Romario and Miroslav Klose will come face to face and you have to vote for the player you like the most in our Instagram Stories.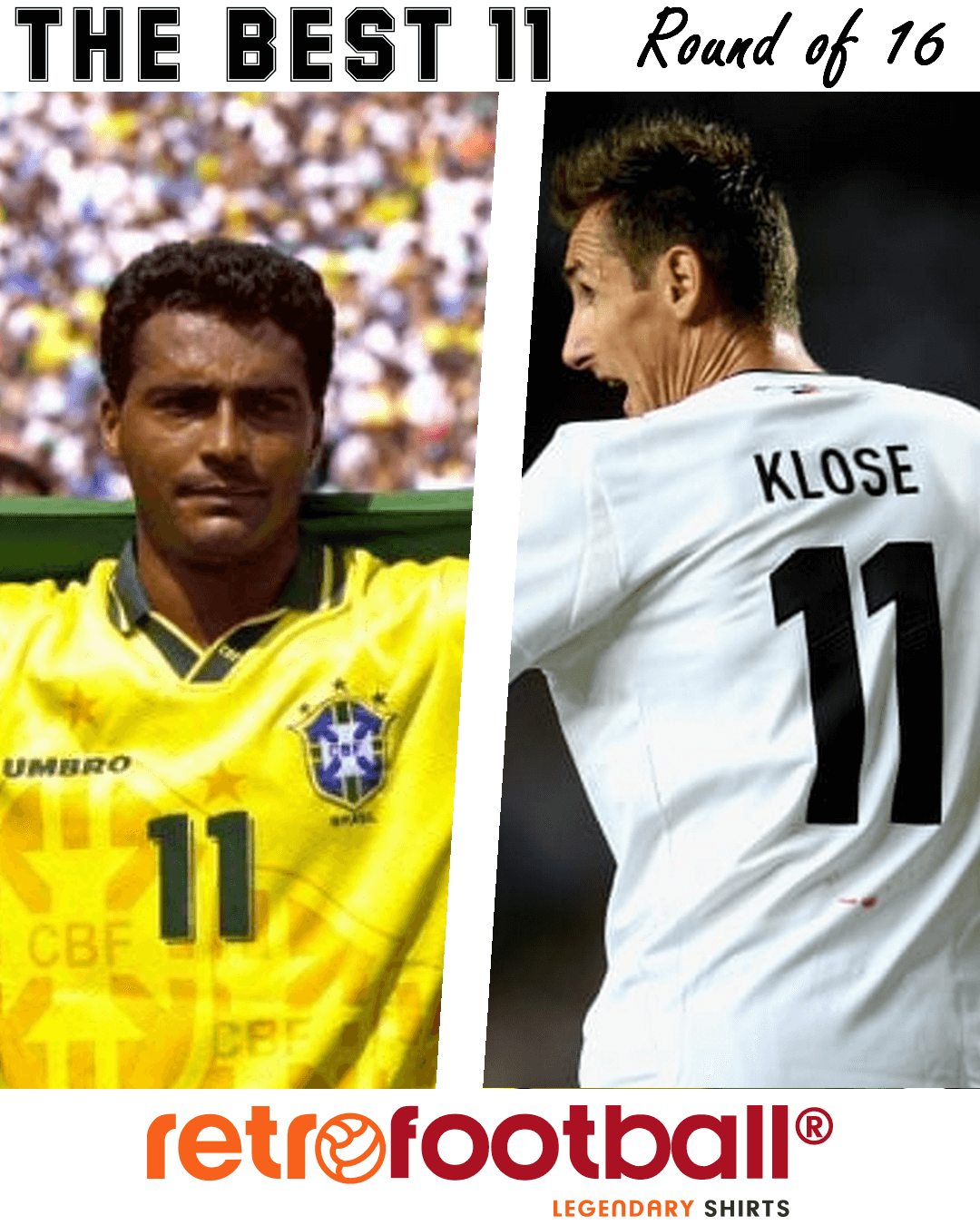 We start on Thursday June 4th at 14:00. Thanks to all #retrofootballers for participating! Good luck and win the best eleven in the history of football.