Christmas is a special time when people get together with their families and loved ones and relive feelings reminiscent of their childhood.
There is no doubt that football plays an important role in evoking happy moments for many of us. You didn't look at the time, you didn't notice the cold, the rain and the tiredness, but simply played with the ball, that beloved ball that makes us dream and enjoy ourselves to this day.
Christmas and football are so special that in 1914, during the First World War, they stopped a war by allowing British, German and French troops to play a football match, known as the 'Christmas truce'.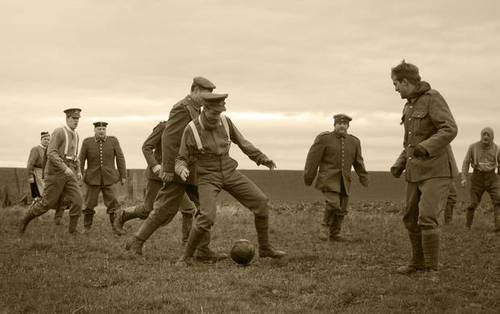 A ball made of rags and the desire to share moments with other people, even if a few minutes earlier they were the enemy. This anecdote is indicative of the fact that a special day like Christmas, combined with the most beautiful sport in the world, leads to aggregation, fun and a sense of family. It doesn't matter who you are, what country you come from or even what you do for a living. There is no difference in front of a ball.
Retrofootball is synonymous with friendship and freedom.
Some original ideas for Christmas presents.
At Retrofootball we know that Christmas presents evoke unique feelings, so we thought football and movie fans couldn't miss out on a unique collection that takes us to one of the most famous football-inspired films. Yes, we're talking about the film Escape to Victory. A great film based on a true story with great movie stars like Sylvester Stallone, Michael Caine and football legends like Bobby Moore (captain of the 1966 World Cup winning English team) and the great Edson Arantes do Nascimento, known as Pelé, or better still as O Rey.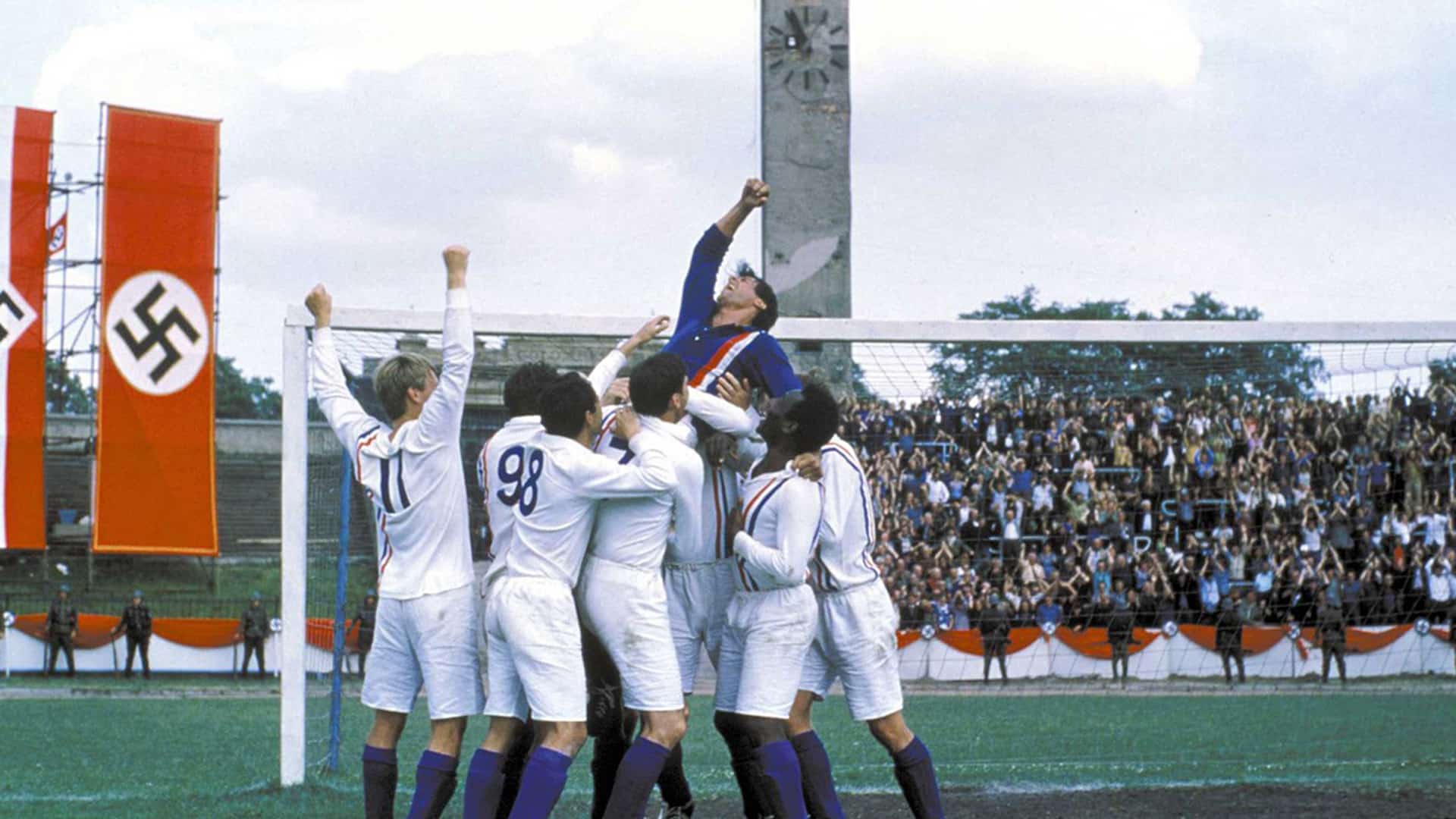 Escape to Victory player t-shirt - Touch the photo to see the product

The film takes us back to World War II, where a team of Allied prisoners of war, consisting of Pelé, Sylvester Stallone, Michael Caine, Bobby Moore, Belgium's Van Himst, Poland's Deyna and Argentina's Ardiles, faces a German team in a German prison camp. What was at stake? Freedom.
At half-time the Germans led 4-1, favoured by the referee's handling, but the Allies came back with determination and won the game with a great save by goalkeeper Hatch (Sylvester Stallone) and a spectacular goal by Pelé with five minutes to go.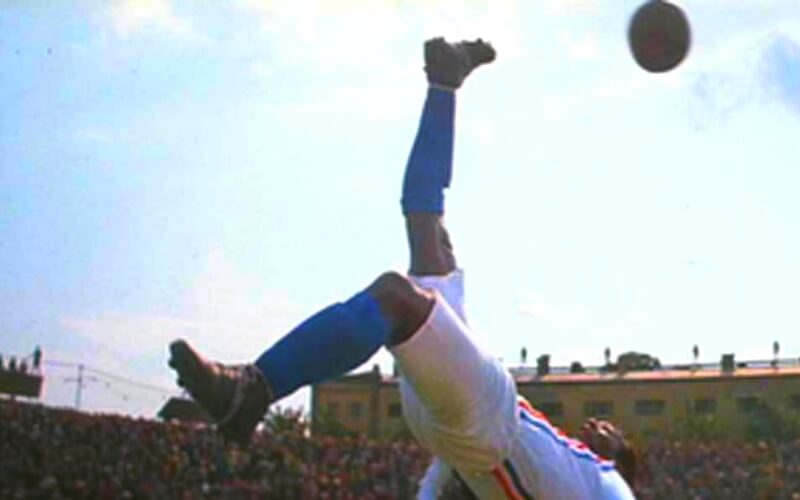 Original football gifts for Christmas 2021
If you're a fan of a legend like Pelé and you're a movie lover, you can find the t-shirt from the film "Escape to Victory" worn by the great O Rey right here on Retrofootball.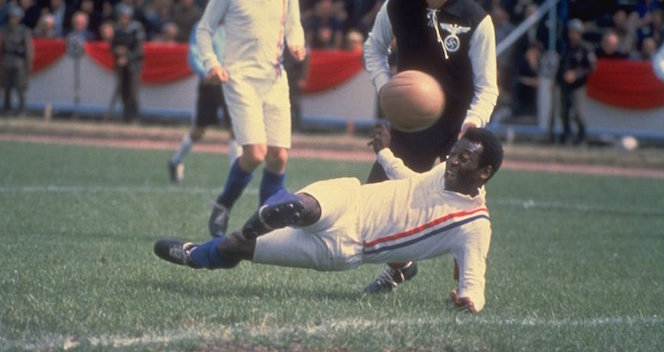 Escape to Victory T-shirt -Touch the photo to see the product

In addition, you can also find the goalkeeper's shirt from 'Escape to Victory' worn by the great Sylvester Stallone.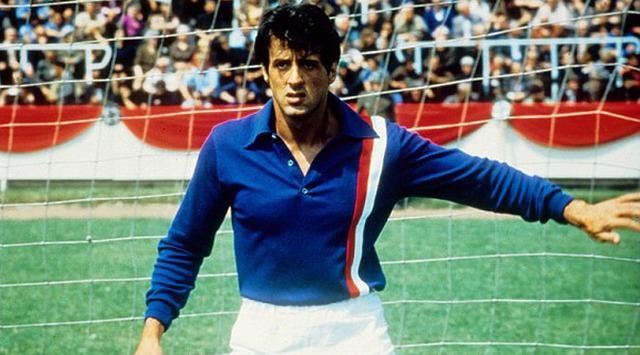 Goalkeeper's T-shirt from Escape for Victory - Click on the picture to view the product
You can relive the epicness of these jerseys among the Retrofootball collections.
Christmas, football and cinema in a T-shirt that evokes memories and legendary values of both Christmas and sport.
You could also give a friend or relative a retro leather football, a replica of one used in the 1940s or 1950s. This model faithfully reproduces the football of yesteryear and will decorate your living room or bedroom in a special way.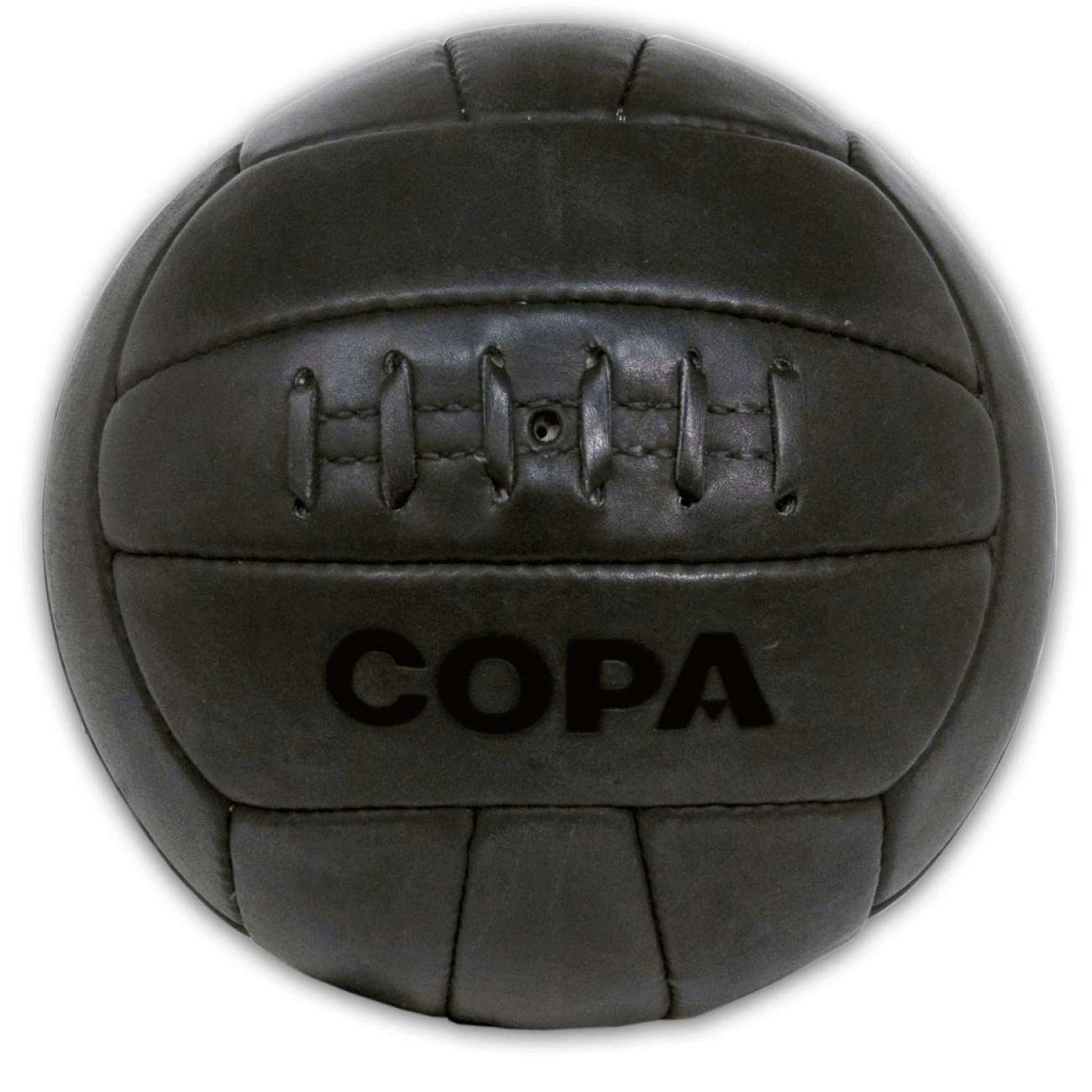 Do you want more ideas for Christmas presents?
Visit the section dedicated to men's Christmas football gifts selected for Christmas 2021 and make the recipient excited.
We wish you a happy Christmas and many good shopping trips!