Choose the best number 8 in football history:
We continue with the challenge of configuring with your help the best football team in history. To do this, we have drawn up a list of legendary players based on the number or main number they have worn throughout their football career.
This time we focus on number 8. In principle, eight was the number of the players who in the midfield occupied the position of a central midfielder or organizing midfielder.
Those football players with good technique and very tactical, who with a lot of dynamics and speed, contributed fluidity in the ball control and game occasions. In the history of football, we have seen very different players with this number, both defensive players and footballers with a lot of creativity and good finishing shots.
Help us choose the best 8 in the history of football. A mythical number and full of symbolism. Great football legends have taken him and we want to choose the best to configure our best 11 in the history of football. Thanks for helping us #Retrofootballers.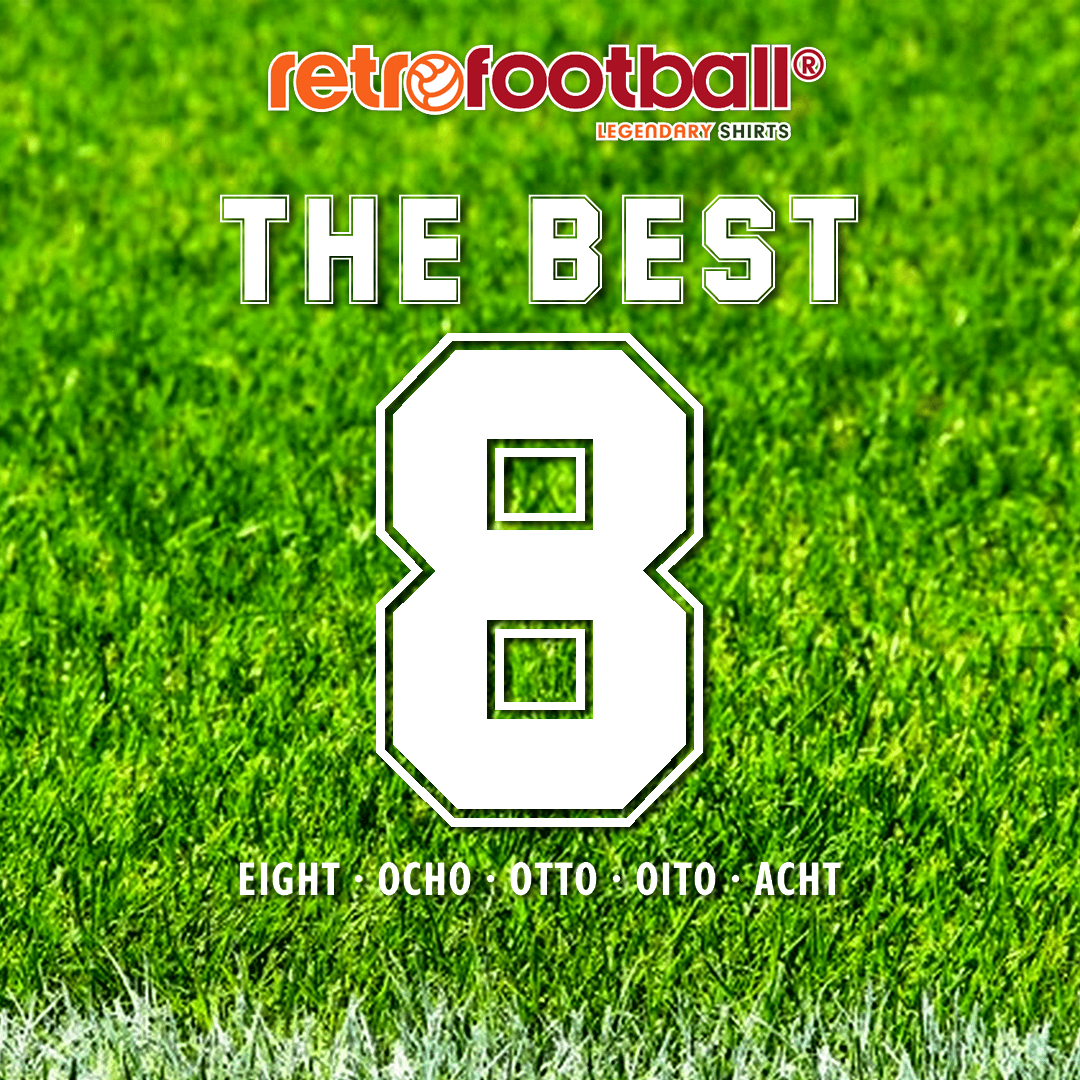 The mechanics of the contest will be simple. We have drawn up a pre-selection of 16 players (round of 16) who have taken number 11 overall in their careers with the national team or with their club. These soccer legends will face individual duels to continue advancing in the box. Voting can be done in the "stories" of the retrofootball instagram (link). The tournament starts on Thursday, June 25 at 12:00, Among all the participants we will raffle a retro football shirt from our collection.
COMPETITION TABLE:
Below we present the table of the tournament Best No. # 8. In it appear players of the stature of Andres Iniesta, (many trophies won with this number in FC Barcelona, ​​while he chose number 6 for the selection), or legends of the Premier League such as Gerrard and Lampard. We leave you below the single match duels table. We are looking for the best 8 in the history of football and you are going to decide who wins.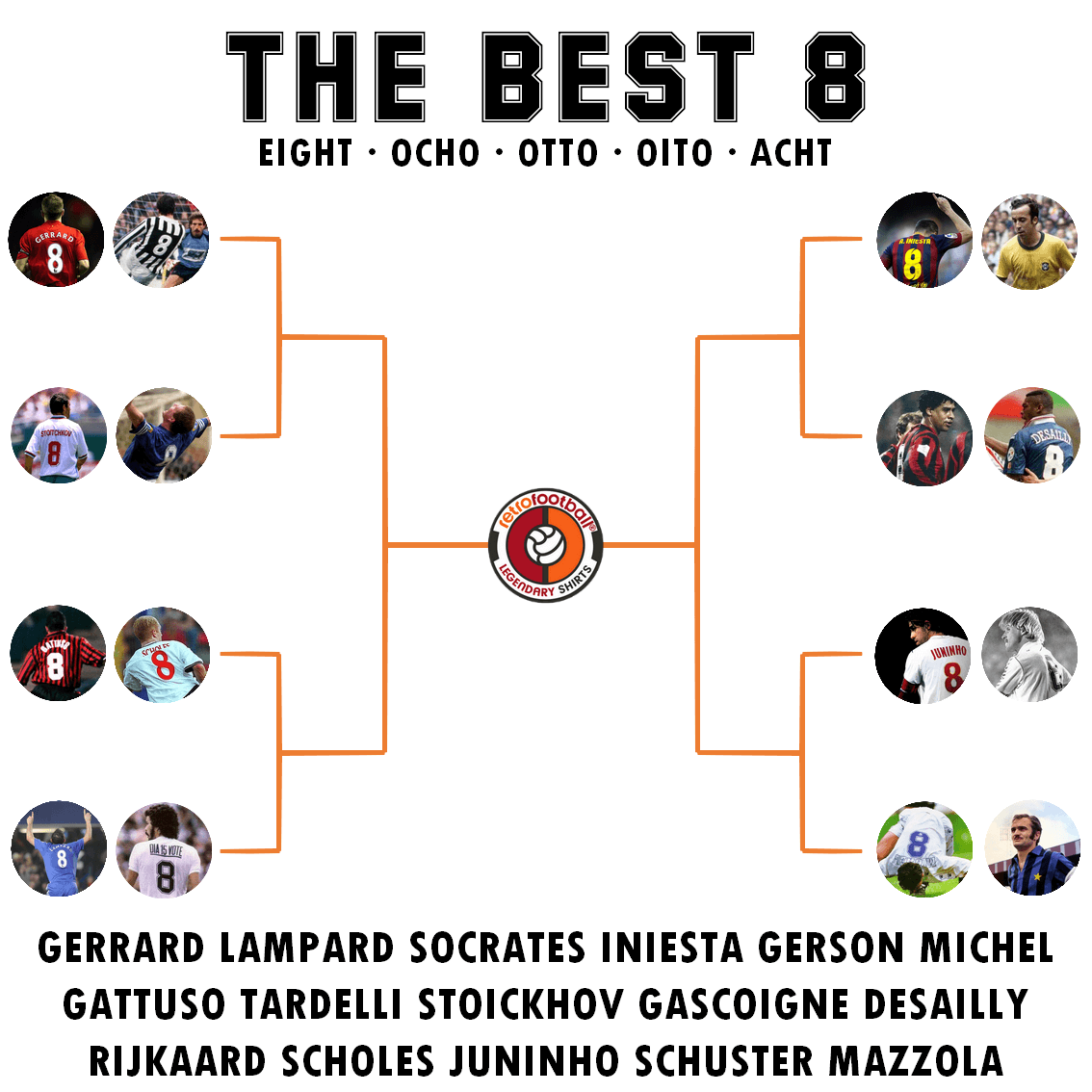 ROUND OF 16 MATCHES:

Every day we will have a round with its corresponding duels. We will start with the Round of 16, continuing with the Quarterfinals, the Semifinals and the Final.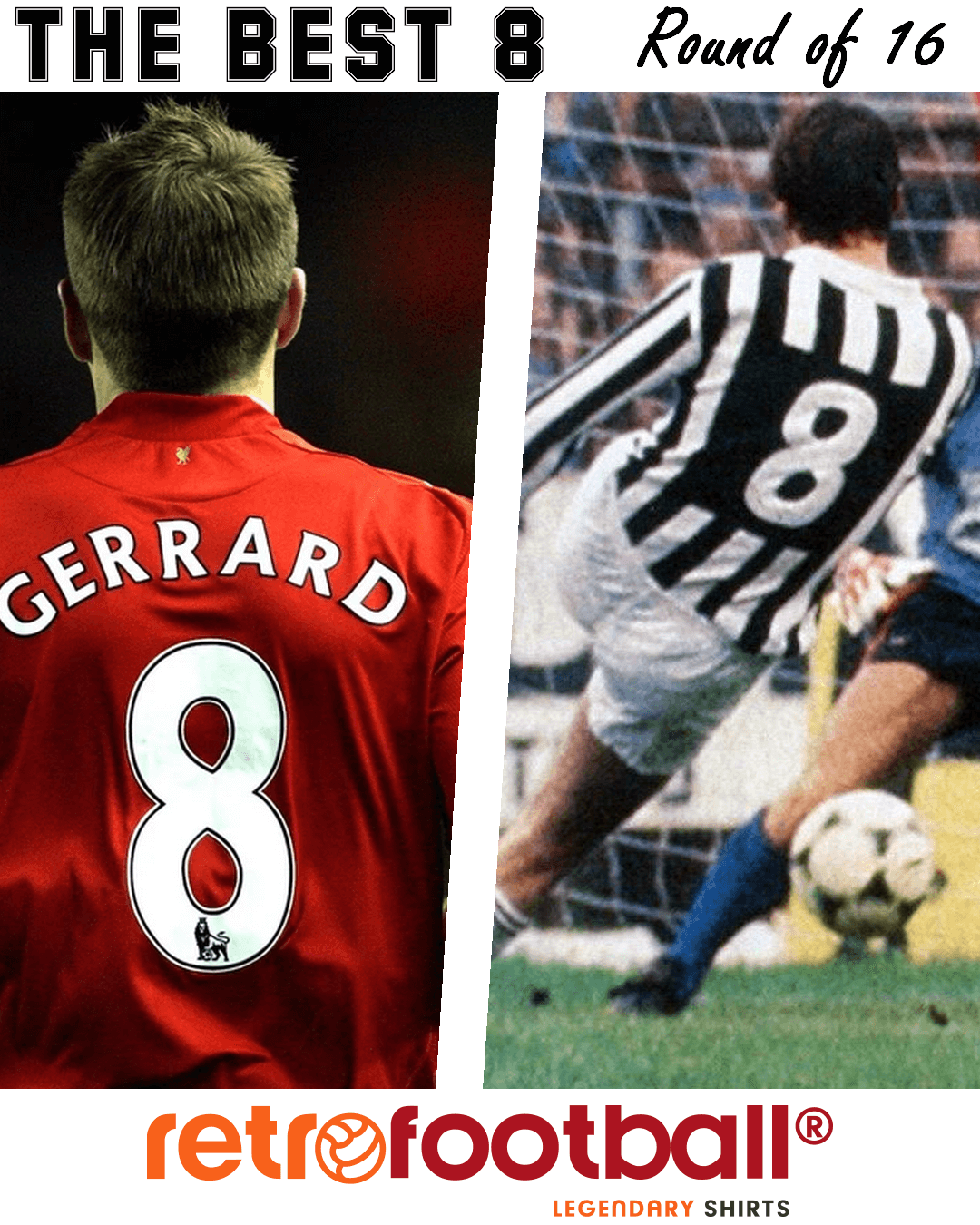 The Round of 16 will begin on Thursday at 12:00 pm with these duels:
- Gerrard vs Tardelli

- Stoickhov vs Gascoigne

- Gattuso vs Scholes

- Lampard vs Socrates

- Iniesta vs Gerson

- Rijkaard vs Desailly

- Juninho vs Schuster

- Michel vs S. Mazzola
The most voted player in each match will go through. For example, on Thursday Romario and Miroslav Klose will come face to face and you have to vote for the player you like the most in our Instagram Stories.
We start on Thursday June 25th at 12:00. Thanks to all #retrofootballers for participating! Good luck and win the best eleven in the history of football.